Upcoming Events
Choose your Event Date and pre-book your parking to save time and money when attending your next event at Levi's® Stadium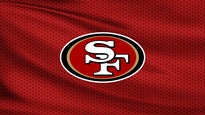 2021 Open Practice at Levi's® Stadium
Aug 07 2021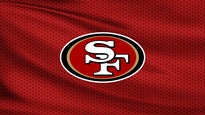 San Francisco 49ers - Preseason Game 1 v Kansas City Chiefs
Aug 14 2021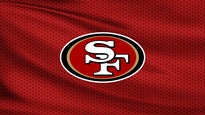 San Francisco 49ers - Preseason Game 2 v Las Vegas Raiders
Aug 29 2021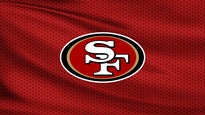 San Francisco 49ers vs. Green Bay Packers
Sep 26 2021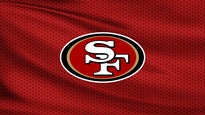 San Francisco 49ers vs. Seattle Seahawks
Oct 03 2021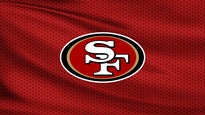 San Francisco 49ers vs. Indianapolis Colts
Oct 24 2021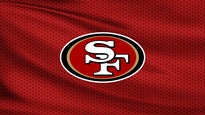 San Francisco 49ers vs. Arizona Cardinals
Nov 07 2021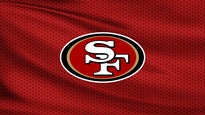 San Francisco 49ers vs. Los Angeles Rams
Nov 15 2021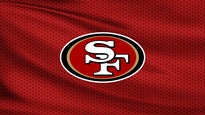 San Francisco 49ers vs. Minnesota Vikings
Nov 28 2021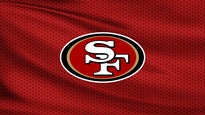 San Francisco 49ers vs. Atlanta Falcons
Dec 19 2021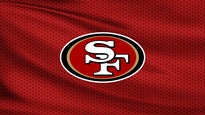 San Francisco 49ers vs. Houston Texans
Jan 02 2022
General Info
ALL INDIVIDUALS AND THEIR BELONGINGS ARE SUBJECT TO SEARCH. THE FOLLOWING INFORMATION IS SUBJECT TO CHANGE WITHOUT NOTICE. You and your belongings may be searched upon entry into the Stadium. The 49ers strongly encourage fans to not bring any type of bags. Fans will be able to carry the following style and size bag, package, or container at stadium plaza areas, stadium gates, or when approaching queue lines of fans awaiting entry into the stadium: • Bags that are clear plastic, vinyl or PVC and do not exceed 12" x 6" x 12." (Official NFL team logo clear plastic tote bags are available through club merchandise outlets or at nflshop.com), or • One-gallon clear plastic freezer bag (Ziploc bag or similar). • Small clutch bags, approximately the size of a hand, with or without a handle or strap, may be carried into the stadium along with one of the clear bag options. • An exception will be made for medically necessary items after proper inspection at a gate designated for this purpose. Prohibited items include, but are not limited to: purses larger than a clutch bag, coolers, briefcases, backpacks, fanny packs, cinch bags, luggage of any kind, seat cushions, computer bags and camera bags or any bag larger than the permissible size. By tendering the ticket and entering the Stadium, you consent to such searches and waive any related claims that you might have against the NFL, its member clubs, their affiliates and stadium landlord, or their agents. If you elect not to consent to the searches, you will be denied entry into the Stadium. PLEASE ARRIVE EARLY TO AVOID LAST MINUTE GATE PRESSURE. CHILDREN UNDER THE AGE OF TWO (2) ARE ADMITTED FREE PROVIDED THEY SIT ON AN ADULT'S LAP. CHILDREN, AGED TWO (2) AND OVER MUST HAVE A VALID TICKET FOR ADMISSION. For additional Stadium information including permitted and prohibited items please visit http://www.levisstadium.com/stadium-info/about-levis-stadium/ Miscellaneous For additional Stadium information including permitted and prohibited items please call 415-656-4949 or visit www.49ers.com/stadium
Accessible Seating
Accessible seating for patrons requiring wheelchair access is available with up to 3 companions. FOR ALL OTHER ACCESSIBLE AND LIMITED MOBILITY CONCERNS, PLEASE CALL (415) 467-9377
Address:
4900 Marie P. DeBartolo Way Santa Clara California 95054
Box Office
9AM to 5PM Monday through Friday, 10AM to 5PM Saturday through Sunday
415-GO-49ERS (415-464-9377)
Payments
Visa, American Express, Mastercard
Will Call
Will Call tickets may be picked up at the Visa Box Office at Levi's® Stadium. The Will Call windows open three (3) hours prior to the event. Will call tickets can be claimed only by the person whose name appears on the Will Call envelope. Government issued photo identification is required. ****** Bag Policy – All Events ****** • In compliance with the NFL's Bag Policy, Levi's® Stadium prohibits all bags, backpacks and other carriers from being brought into the stadium with the following exceptions: • NFL approved clear plastic bags (12" x 6" x 12") • One gallon clear plastic zip lock type bags • Small Clutch Bag (the size of an adult hand) (4.5" x 6.5") All approved bags are subject to inspection upon entry and are subject to additional inspections within the stadium. Guests with oversized bags or other prohibited items must check these bags or items at bag check sites located in front of Intel Gate A and Dignity Health Gate C, Toyota Gate F. These sites close one hour after the completion of the event.