Upcoming Events
Choose your Event Date and pre-book your parking to save time and money when attending your next event at Bills Stadium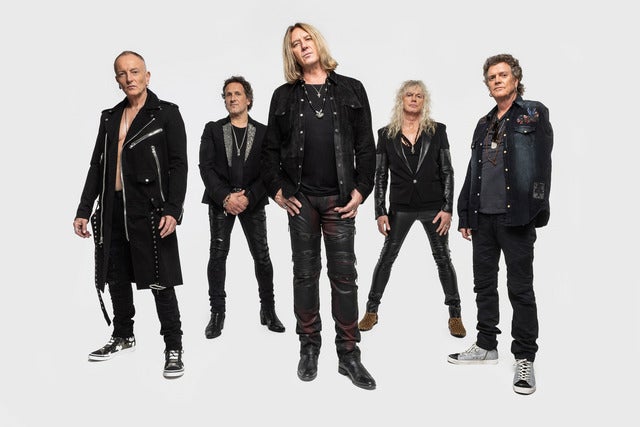 Def Leppard/Mötley Crüe/Poison/Joan Jett and the Blackhearts
Aug 12 2021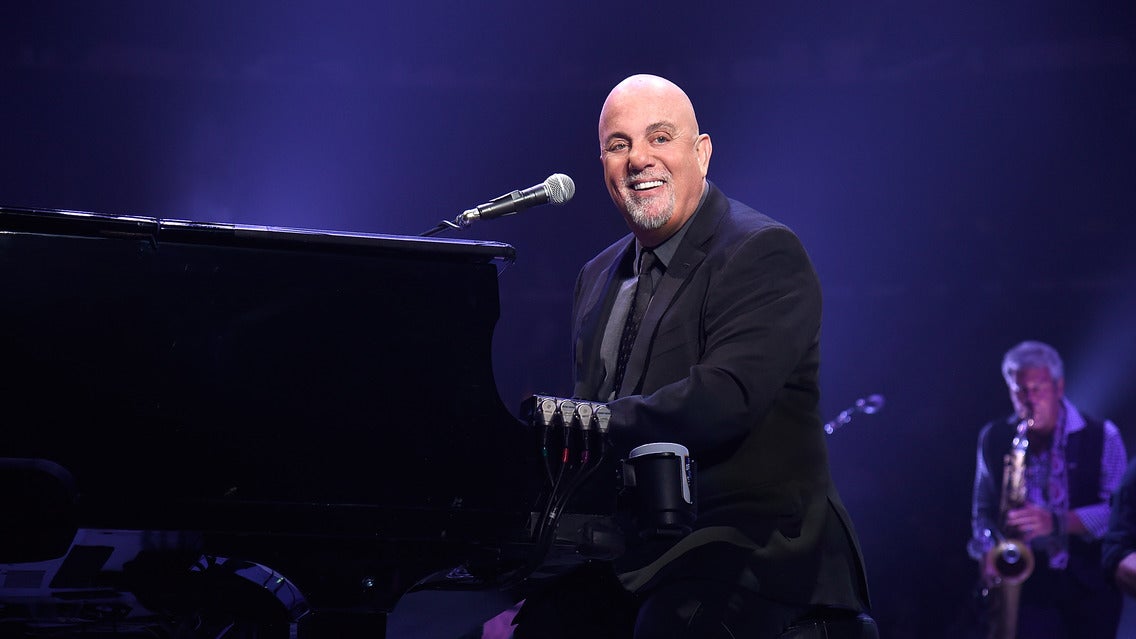 Billy Joel
Aug 14 2021
General Info
A complete collection of all stadium policies and procedures can be found in the Buffalo Bills Stadium Guide or online at www.buffalobills.com. For any questions or clarifications on these policies, please contact a customer service representative at 1-877-BB-TICKS (228-4257). Welcome to New Era Field! Our goal is to provide an enjoyable, safe, comfortable, friendly and clean environment for all guests. If you need assistance, please do not hesitate to call the Bill Ticket Office prior to your arrival at 1-877-BB-TICKS (228-4257) or contact stadium personnel on game day. Listed below are some guidelines for your reference. Have a great time at the game! The Bills reserve the right to alter, change, or interpret policies without notice to fans. Admission Policy: All guests entering the Stadium must have a valid event ticket to gain admission. Only children under the age of two (2) may enter a Bills game free of charge, providing that he/she sits on the lap of a parent or guardian. Guests should retain their ticket stub for stadium personnel to verify proper seat location. Guests are asked to sit only in their own seat, as designated by the ticket, to avoid inconvenience to others. NFL Rules prohibit Pass-out tickets. Re-Entry to the stadium is prohibited. INTOXICATED FANS MAY BE DENIED ADMISSION TO THE STADIUM. Alcohol Policy Sportservice, the food and beverage company at New Era Field, reserves the right to require all guests to show valid identification indicating proof of age when purchasing alcohol. New York State Law requires that guests at New Era Field must be 21 years of age or older to purchase or consume alcoholic beverages. Bills representatives reserve the right to check for proof of age. There is a maximum of two (2) beers per purchase at all concession and Club locations. All alcohol sales will be discontinued at the end of the third quarter, except in the clubs and suites, where service will continue to the end of the game. MANAGEMENT RESERVES THE RIGHT TO DENY SERVICE TO INTOXICATED GUESTS AND CHANGE POLICIES OR PROCEDURES AT ANYTIME WITHOUT NOTICE TO GUESTS. BUFFALO BILLS AND/OR NEW ERA FIELD MANAGEMENT RESERVES THE RIGHT TO REMOVE ANY BANNER OR SIGN. Buffalo Bills Fan Code of Contact: Buffalo Bills fans are loyal, passionate, knowledgeable, and have tremendous pride in their town and their team. Bills fans have been the heart of the Western New York community for over 50 years, and provide our players, coaches and fellow fans with the most exciting atmosphere in the National Football League! The Buffalo Bills and our team partners are committed to providing our fans and guests with a safe, clean, comfortable and enjoyable game day experience inside and outside New Era Field. We strive to promote responsible behavior and make the Fan Experience family friendly, memorable and positive for football fans of all ages. Any irresponsible conduct will not be tolerated in the stadium parking lots or in New Era Field, and in some cases may result in ejection from the game, revocation of season ticket privileges and/or arrest. Everyone deserves the right to enjoy the excitement and enthusiasm of game days. Please treat all fans with courtesy and respect. Our staff will proactively implement the Fan Code of Conduct that includes the following behaviors not tolerated by the NFL/Bills: Interfering with the game (including entering the field or throwing objects onto the field). Attempting to bring alcoholic beverages or other prohibited items into stadium. Intoxication or signs of impairment. Please drink responsibly. Fighting, foul language or obscene gestures. Verbal or physical harassment of fans, including visiting team fans. Please be respectful. Violating the No Smoking policy. New Era Field is a smoke-free facility. Failure to follow instructions or show your ticket when asked by team or stadium personnel. Failure to sit in your ticketed seat location. Scalping, improper resale of tickets, misuse of tickets/credentials, illegal merchandise sales. Indecent exposure, obscene clothing or offensive signs. Inappropriate displays of affection for a public setting. ANY conduct deemed to be inappropriate or dangerous to spectators, participants or employees. Bills fans are among the best tailgaters in the NFL. Please take pride in your tailgate and your parking lot, and help clean up your area before entering the game. Season Ticket Holders are responsible for the conduct of persons occupying their seats, and those persons that do not adhere to the Fan Code of Conduct will result in having season ticket privileges revoked without reimbursement to the account holder. Any ticket holder who is ejected, turned around, or arrested is subject to completion of the Fan Code of Conduct Class for $250 online at www.fanconductclass.com and may result in ticket purchase privileges being revoked. Failure to complete this class will result in trespassing charges and/or arrests if unauthorized stadium re-entry is attempted. The Bills reserve the right to alter, change, or interpret policies without notice to fans. Game Day Fan Hotline: Fans are encouraged to help Lead the Charge and report any Code of Conduct issues by contacting a stadium staff member. Please text or call the Game Day Hotline. Text:BILLS, followed by your location and issue to 69050, call:(716) 312-8933 The NFL, Buffalo Bills, and our team partners value your support, enthusiasm and cooperation. Thank you for adhering to the Fan Code of Conduct. Entering the Stadium: Bag Policy All bags brought in New Era Field are subject to a visual inspection. The Buffalo Bills strongly encourage fans to not bring any type of bags, but outlined today what is permissible. Fans will be able to carry the following style and size bag, package, or container at stadium plaza areas, stadium gates, or when approaching queue lines of fans awaiting entry into the stadium: • Bags that are clear plastic, vinyl or PVC and do not exceed 12" x 6" x 12." (Official NFL team logo clear plastic tote bags are available through club merchandise outlets or at nflshop.com), or • One-gallon clear plastic freezer bag (Ziploc bag or similar). • Small clutch bags, approximately the size of a hand, with or without a handle or strap, may be carried into the stadium along with one of the clear bag options. • An exception will be made for medically necessary items after proper inspection at a gate designated for this purpose. Prohibited items include, but are not limited to: purses larger than a clutch bag, coolers, briefcases, backpacks, fanny packs, cinch bags, luggage of any kind, computer bags and camera bags or any bag larger than the permissible size. For additional information, go to https://www.buffalobills.com/stadium/gate-entry-and-permitted-items. Until further notice, anyone attending a Bills game at New Era Field will be subject to a voluntary security inspection, administered by a screener prior to gate entry. Guests who appear to be intoxicated and/or unmanageable will not be permitted into the stadium. To limit the potential wait time you could experience with gate entry, we have a few suggestions: Arrive at the stadium gates as early as possible (gates open 1 ½ hours prior to kickoff). Limit the number of items you bring with you to minimize search time. Please follow all signage and direction from security personnel. If you give tickets to someone who may not be familiar with stadium security policies, please alert your guests to these measures. Prohibited Items To avoid delays at the gate, for the safety of our guests and for the enjoyment of all guests at the game, the following items are PROHIBITED at New Era Field: - Battery operated clothing (socks, jackets, etc.) - Tobacco products - including cigarettes/electronic cigarettes, chewing tobacco, lighters/matches * - Drones, Unmanned Aircraft Devices - Aerosol Cans - Alcoholic beverages, illegal substances - Animals (with the exception of service animals for guests with disabilities) - Bags, camera bags, backpacks, any bag larger than 12" x 6" x 12" - See bag Policy or go to NFL.com/allclear - Balls (beach balls, footballs, etc.) - Beach balls, footballs, balls, inflatable devices (balloons) - Bottles, cans, thermoses, and other beverage containers - Cameras with lenses longer than six (6) inches - Clothing with profane or abusive language, obscene graphics, or material considered to be indecent by Stadium Management - Coolers and ice chests - Drones - Fireworks - Headwear or clothing that may impede the view of guests - Heated coats - Illegal drugs and substances - Inflatable devices (balloons, etc.) - Laptop computers, radios - Large, professional style camera bags - Laser pointer devices, noisemakers - Monopods and tripods - Noisemakers - Promotional materials advertising organizations or companies not affiliated with the Buffalo Bills - Radios or hand-held TV's larger than pocket-sized - Seat cushions larger than 15" x 15" or that contain armrests, zippers, pockets, flaps or metal backs - Selfie sticks, sticks or poles - Strollers - Umbrellas - Video cameras, monopods and tripods - Weapons (knives, box-cutters, firearms, etc.) · ANY OTHER ITEM DEEMED DANGEROUS OR INAPPROPRIATE Any attempt to bring alcohol into the stadium will be considered a violation of the Bills Fan Code of Conduct and will result in the guest being ejected, and may result in arrest and/or ticket purchase privileges being revoked. Permitted Items The following items are PERMITTED at New Era Field: · Additional clothing and blankets (must be carried loosely) · Clear bags smaller than 12" x 6" x 12" (NFL Bag Policy Details) · One gallon clear plastic freezer bags · Small clutch bag approximately the size of a hand (4.5" x 6.5"), with or without a handle or strap · Binoculars · Cameras with lenses shorter than six (6) inches · Food - unopened, single serve containers carried in an approved size clear plastic bag iPads and tablet devices OUTSIDE BEVERAGES AND COOLERS Guests are not permitted to bring outside beverages, cans, bottles, thermoses, coolers, jugs, or other containers into New Era Field. Children's juice boxes when accompanied by child, infant bottles when accompanied by infant, and items necessary for medical purposes are permitted. For specific information please contact the Bills Ticket Office at 1-877-BB-TICKS. PAGING Pages and/or private announcements will not be made in the stadium by either the PA announcer or on the JumboTron. Please designate a meeting location should your party become separated. SMOKING POLICY New Era Field is a smoke-free facility. There are no designated smoking areas. Violations of the Local Law are punishable by a civil penalty and may result in a fine. Fans seen smoking on video surveillance or in person will be ejected from the stadium. Tobacco products - including cigarettes/electronic cigarettes, chewing tobacco, lighters/matches are prohibited. OTHER ADDED PROVISIONS TO NOTE: Gates open 90 minutes prior to kickoff. Guests are encouraged to enter the Stadium early to avoid inconvenience. Parking lots will be open four (4) hours prior to kickoff. No paneled or windowless trucks will be permitted in the Bills general parking or camper lots. Overnight RV parking will still be permitted in approved camper lots, but guests are encouraged not to leave vehicles unattended. The public is reminded that solicitation by any groups or individuals on Stadium grounds is prohibited. The Buffalo Bills reserve the right to deny admission, eject, or arrest patrons who do not comply with the policies and guidelines of New Era Field. Game tickets will be forfeited. The Bills reserve the right to alter, change, or interpret policies without notice to fans. All Children 2 years of age and older must have a ticket. Children under the age of 2 do not need a ticket and are expected to sit on the lap of a parent or guardian during the game.
Accessible Seating
Available at the Box Office and through Ticketmaster. Phone #: 1-877-BB-TICKS (228-4257) GUESTS WITH DISABILITIES SEATING Wheelchair platforms are located in Row 39 of the 100-level, 38W in the 300-level and in some premium seating areas. Wheelchair tickets are required on the platforms. There is NO storage for wheelchairs. To obtain proper seating for a guest with a disability in advance contact the Bills Ticket Office at 1-877-BB-TICKS. Please contact a Guest Service Ambassador or Usher Captain on game day for further assistance. Ambulatory/non-wheelchair seating is also available. All ticket locations are based on availability. Special Needs/Non-wheelchair seating is located in upper rows of the 100-level.
Address:
1 Bills Drive Orchard Park New York 14127
Box Office
Box Office Hours Season Hours: 9am-5pm, Monday - Friday 9 am - 1 pm, Saturdays before home games Open 4 hours prior to kick off on game days, till the end of the 3rd Quarter Off Season: 9am-5pm, Monday-Friday For Buffalo Bills Tickets Only.
1-877-BB-TICKS (228-4257)
Payments
Cash - Checks - Visa - MasterCard - American Express - Discover
Will Call
The Will Call Booth at New Era Field is located in between gates 3 and 4. Guests may pick up there pre-paid tickets on game day. This location is open 4 hours prior to kickoff. PROPER PHOTO IDENTIFICATION IS REQUIRED. Tickets will only be released to the person who purchased the tickets.